Support Big Brothers Big Sisters on Saturday, November 11th at our 26th Annual Big Black Tie Ball. Join us as we celebrate our mission and the incredible services Big Brothers Big Sisters provides children to help them achieve their fullest potential through the power of one-to-one mentoring. All guests will enjoy a three-course dinner, cocktail reception with heavy hors d'oeuvres, entertainment and onsite activities. Join us on Saturday, November 11th and learn more about how BBBS develops the social capital, educational achievement, and emotional wellbeing of youth.
Event Details:
Date: Saturday, November 11th
Location: Frontiers of Flight Museum
Address: 6911 Lemmon Ave, Dallas, TX 75209
Cocktail Reception: 6:30 PM
Dinner & Program: 8:00 PM
Attire: Cocktail, Black Tie Optional
Click here for Big Black Tie Ball Website.
2023 Host Committee Chair
Jim & Shazell Dunn

James (Jim) Dunn is Senior Managing Director, President, and Head of ORIX Corporation USA's Real Estate Capital Group (RECG). Prior to founding ORIX USA's RECG, Mr. Dunn founded ORIX Real Estate Holdings, which successfully invested over $4 billion in construction, bridge, and mezzanine loans, preferred equity and JV equity, and commercial mortgage-backed securities (CMBS) secured by commercial real estate.
Mr. Dunn serves on the Executive Board of Big Brothers Big Sisters and has had a life-long relationship with the organization since he was eight years old, when his mom, a widowed, Irish immigrant enrolled her three boys in the program. As a little, Jim was profoundly impacted by his one-on-one mentor relationship and has never forgotten the positive influence this one-on-one relationship had on his life. While working at GE Capital, Jim recruited 20 coworkers to mentor at-risk DISD elementary school kids on a weekly basis.
Jim is an avid believer in giving back to his community and formerly served as a board member with ORIX Foundation for ten years, President for two years and, Executive Vice President for five years. In addition, Jim served on the Dallas Regional Board of Big Brothers Big Sisters for seven years and on the advisory board of Planned Living Assistance of North Texas, a nonprofit charity benefitting the mentally disabled, for nine years. In his various roles at ORIX Foundation, as well as other personal contributions, Jim has directed over $600,000 in grants to Big Brothers Big Sisters Lone Star.
Jim and his wife, Shazell, have raised four children in their Dallas home, with their oldest, Julianne (25), having graduated with her Bachelor's and Master's from Southern Methodist University; and their oldest son, Maxwell (22), nearing graduation from St. Edward's University. Mason (18) recently graduated from Jesuit College Preparatory School and has enrolled at Oklahoma State University. Jenna (11) attends St. Mark Catholic School in Plano. In addition to raising their children with Jim, Shazell manages and renovates their rental properties, frequently volunteers at the children's schools; and is the household President, resident chef, and party planner.
Big Brothers Big Sisters
Big Brothers Big Sisters helps children realize their potential and build their futures. Through youth mentoring we nurture children and strengthen communities. Through 118 years of proven processes, Big Brothers Big Sisters is considered the gold standard of mentoring. As we embark on our 100th year of service to children across Greater Dallas, we couldn't be more proud to celebrate it with you. The humble beginnings of the "Dallas Big Brothers Club" were founded by Ms. Jessie A. White, a young probation officer of the Dallas Juvenile Court in 1926. She was distraught at the futures that awaited the boys filing through the court system.
"When a child is brought to us there are only two things to do with him," White said. "We can send him to the reform school or we can send him back to the same conditions from which he came. What these boys need is a friend that the boy can count on, who can give him the feeling that someone is especially interested in him."
Upon this realization, Ms. White took a step, which would forever change the futures of Texas children. Ms. White visited civic organizations, churches and clubs to recruit mentors and generate support for the Big Brother movement, which began in New York City 23 years earlier. Through the support of Judge F.H. Alexander and the Dallas Rotary Club Boys Committee, the Dallas Big Brothers Club was ultimately born on February 24, 1927. Ever since then, we have been defending the potential of youth across Greater Dallas.
Join us as a Defender of Potential!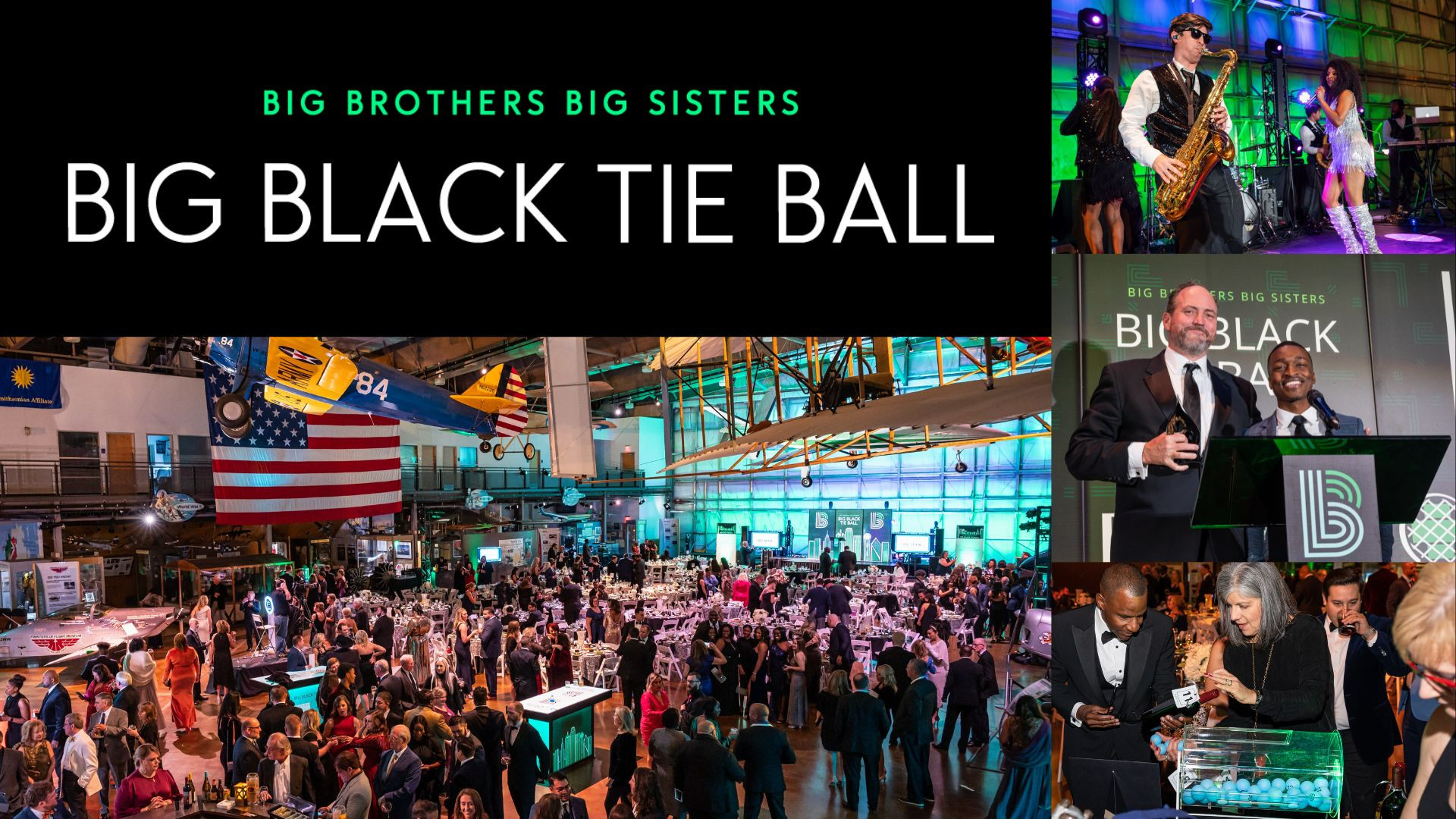 2022 Big Black Tie Ball Sponsors
Hollman's Inc. & The Hollman Family Foundation, AMN Healthcare, Drive Shack INC., Boeing, C-III Capital Partners, Faith Family Academy, Mint Dentistry, Dallas Sidekicks Foundation, Wick Phillips, Aimbridge, Bank of Texas, Deloitte, Frost, HEB, KPMG, Lument, Priority Power, PWC, Texas Capital Bank, Tyler Technologies, Plains Capital Bank, CBS Channel 11, Fast Signs -North Arlington, Coca-Cola Southwest Beverages.